Regardless of whether you love to experiment with style or hold onto your go-to's with white knuckles and an aversion to anything out of your comfort zone, there's no better time to crack out of the safety blanket of your basics and dive into the season's fashion trends than on a vacation.
Vacations have a million things to look forward to—exploring a new city, taking PTO, oceanside cocktails (hopefully)—but if you ask us, the best part of a vacation is the outfit potential that comes with it. Whether you're headed to the beach, the mountains, or a new country altogether, the terrain and weather are likely going to be different than what your days usually entail, which means it's time to experiment and reinvent yourself a bit.
Headed on a trip this summer? It's time to try out the trends you've been reluctant to try at home—without needing to overthink the reasons you haven't experimented with them yet. (Hey, there's no risk of running into your boss at the bar you're going to or your ex at that new restaurant you have a reservation at when you're in another state.) Give your basics a break, and fill your suitcase with these bold 2022 trends that were made to be broken out on a vacation.
1. Crochet
2022's crochet trend is beachy and vacation-worthy all by itself—meaning that you don't need to do much to make it feel special on a trip. Opt for one of the more daring choices that are hot right now—like a colorful midi dress or halter tank—and revolve a beachside dinner or date outfit all around it. We promise you won't regret it.
Banana Republic
Halter Mini Dress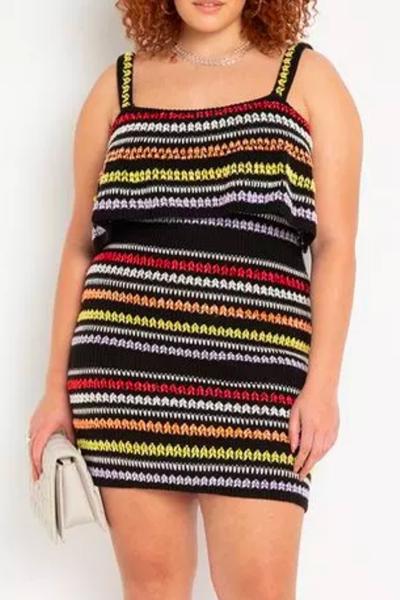 Eloquii
Crochet Mini Dress
2. Cut-Outs
Side cut-outs, top cut-outs—summer 2022 has shown us that unexpected peeks of flesh are one of the sexiest trends of the year. If you're hesitant to rock it on the daily, what better opportunity to try it out for size than on a trip? Who knows, maybe it'll make its way into your rotation once you experience the hype yourself.
Abercrombie
Cutout Mini Dress
Song of Style
Slinky Cutout Maxi
3. Bright colors
Even if you're known for being a lover of neutrals, bright colors in a vacation wardrobe are a necessity, and lucky for us, just about every color that isn't a neutral is in right now. To really take advantage of the trend, try color-blocking two bold hues—like green and blue or pink and orange—for a look that'll make it into your vacation Insta feed.
& Other Stories
Crochet Tank
Abercrombie
Satin Slip Midi Dress
4. Mini skirts
The hottest thing in skirts? Teeny-tiny lengths. But we get it, a mini skirt isn't necessarily the easiest thing to incorporate into your regular wardrobe. You don't have to go Miu Miu skirt-level short to participate in the trend. Instead, opt for one that's a little shorter than you'd normally go for, and pair it with a go-to tank for an easy vacation outfit.
Susana Monaco
Slit Mini Skirt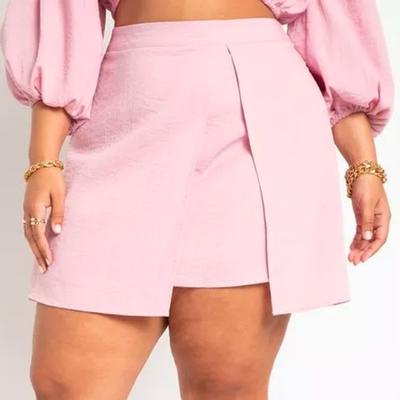 Eloquii
Mini Skirt With Slit
Mango
Low Rise Mini Skirt
5. Platform sandals
There's a time and a place for flat, safe sandals, but that time is not when you're on the trip you've been waiting for for months. Instead, choose to opt into summer's platform sandal trend, and pair them with any and all of the outfits you wear.
INTENTIONALLY BLANK
Square Toe Platform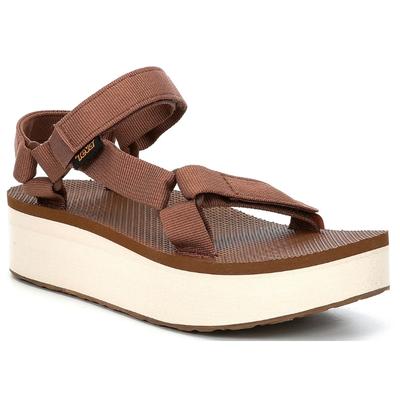 Teva
Flat Platform Sandal
Dolce Vita
Croc-Embossed Platform