Reviews and recommendations are unbiased and products are independently selected. Postmedia may earn an affiliate commission from purchases made through links on this page.
Our cookbook of the week is In Praise of Veg by Australian writer and broadcaster Alice Zaslavsky. Over the next two days, we'll feature another recipe from the book and an interview with the author.
We apologize, but this video has failed to load.
Try refreshing your browser, or
tap here to see other videos from our team.
Cook this: Broccolini Caesar salad from In Praise of Veg
Back to video
To try another recipe from the book, check out: Saffron orzo with charred deli artichokes and badrijani (walnut eggplant rolls).
A poached egg is "kind of like nature's mayonnaise," says Alice Zaslavsky, laughing.
"People are spending too much money buying poached eggs out at cafés," she adds. "They need to learn how to make them at home. Poached eggs are much easier than you think. And they make like a natural dressing when you break into them, especially if they're runny."
If you have yet to master the method, now is your chance to shine. Poach the freshest eggs you can find to serve atop this verdant salad.
Here, Zaslavsky gives broccolini the Caesar treatment. A cross between broccoli and gai lan, the stems take longer to cook than the florets, she highlights. As a result, she treats them differently, separating the buds from the stalks and thinly slicing the latter. "Cutting them up is really beneficial because then you can cook the tops for shorter," she explains.
The poached eggs serve as a sauce in their own right, transforming the salad from vibrant and green to yolky and creamy. But they're not essential, Zaslavsky says.
For a plant-based breakfast option, forgo the eggs, use vegan mayo in the lemony drizzle, plant-based cheese and capers in place of anchovies. "Deep-fried capers to me are like vegan anchovies," says Zaslavsky. "100 per cent delicious."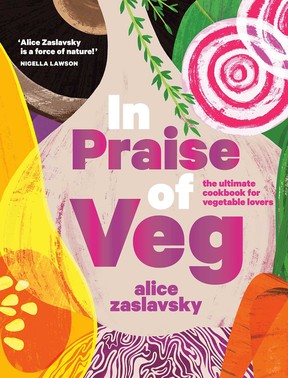 BROCCOLINI CAESAR SALAD
1/3 cup (80 mL) extra virgin olive oil
3 oil-packed anchovy fillets, finely chopped
1/3 cup (25 g) finely grated parmesan, plus extra to serve
1 garlic clove, finely grated
150 g (5 1/2 oz) stale rye bread, thinly sliced
3 bunches of broccolini (about 450 g/1 lb), stems thinly sliced on an angle, florets cut into 2 cm (3/4 inch) pieces
2 eggs (see tip)
4 tsp white wine vinegar
Lemon-mayo drizzle:
Finely grated zest and juice of 1 lemon
2 tbsp whole-egg mayonnaise
1/2 tsp freshly
Cracked black pepper
Step 1
Heat the olive oil in a large frying pan over medium–high heat. Add the anchovies, parmesan and garlic and stir until fragrant. Pop the rye slices in the pan and cook, stirring regularly, for 5 minutes, or until the bread is golden and crispy. Set the pan aside.
Step 2
Meanwhile, bring a saucepan of well-salted water to the boil. Prepare a bowl of water with ice for blanching nearby. Drop the broccolini florets into the boiling water for a minute, then add the chopped bits for another minute, or until vividly green. Scoop out with a slotted spoon and drop into the iced water to set the colour. Drain, then add to the reserved frying pan and toss to coat in all the crumbly bits.
Step 3
Bring the saucepan back to the boil; meanwhile, working with 1 egg at a time, crack the egg into a small bowl with 1 teaspoon of vinegar. Gently slide the eggs (and the vinegar) into the boiling water from as close to the pan as possible, then reduce the temperature and simmer for 2 minutes, until the whites have set. Scoop the eggs out with a slotted spoon, discard any gunky white bits and drain briefly on paper towel.
Step 4
Pile the broccolini mixture onto a large serving platter, arranging the rye toasts on the side. Top the broccolini with the poached eggs. Combine the dressing ingredients in a small bowl, spoon over the salad, sprinkle with extra parmesan and serve.
Serves: 4
Tip: The fresher the eggs, the better they will poach.
Extra: A poached chicken breast makes a lovely addition. Shred it and toss through half the dressing to help it soak up maximum flavour, then finish by dressing the lot.
Shortcut: To save some time faffing around at the stove, glug the olive oil over the rye slices, smear them with the garlic and anchovy, top with the parmesan and toast in a preheated oven at 400F for about 8–10 minutes, until golden, while preparing the other bits. Or, fry the eggs rather than poach them.
Recipe and image excerpted from In Praise of Veg: The Ultimate Cookbook for Vegetable Lovers by Alice Zaslavsky. Text Copyright ©2022 Alice Zaslavsky. Design and Illustrations Copyright ©2022 by Murdoch Books. Photography Copyright ©2022 by Ben Dearnley. Published by Appetite by Random House®, a division of Penguin Random House Canada Limited. Reproduced by arrangement with the Publisher. All rights reserved.