Frenchie Brock swallows far more than he can chew
A boisterous puppy named after a wrestling star was floored — when he swallowed a Scottie Dog soft toy whole.
Four-month-old French Bulldog Brock, named after legendary American wrestler Brock Lesnar, had to be rushed to the emergency vets for urgent treatment.
Little Brock grabbed the scented cuddly toy from a spare room while his owner Lynda Robinson had her back turned.
Quick-thinking Lynda tried to grab it from Brock's mouth, but he had other ideas and swallowed it whole — leaving the toy dangerously trapped inside him.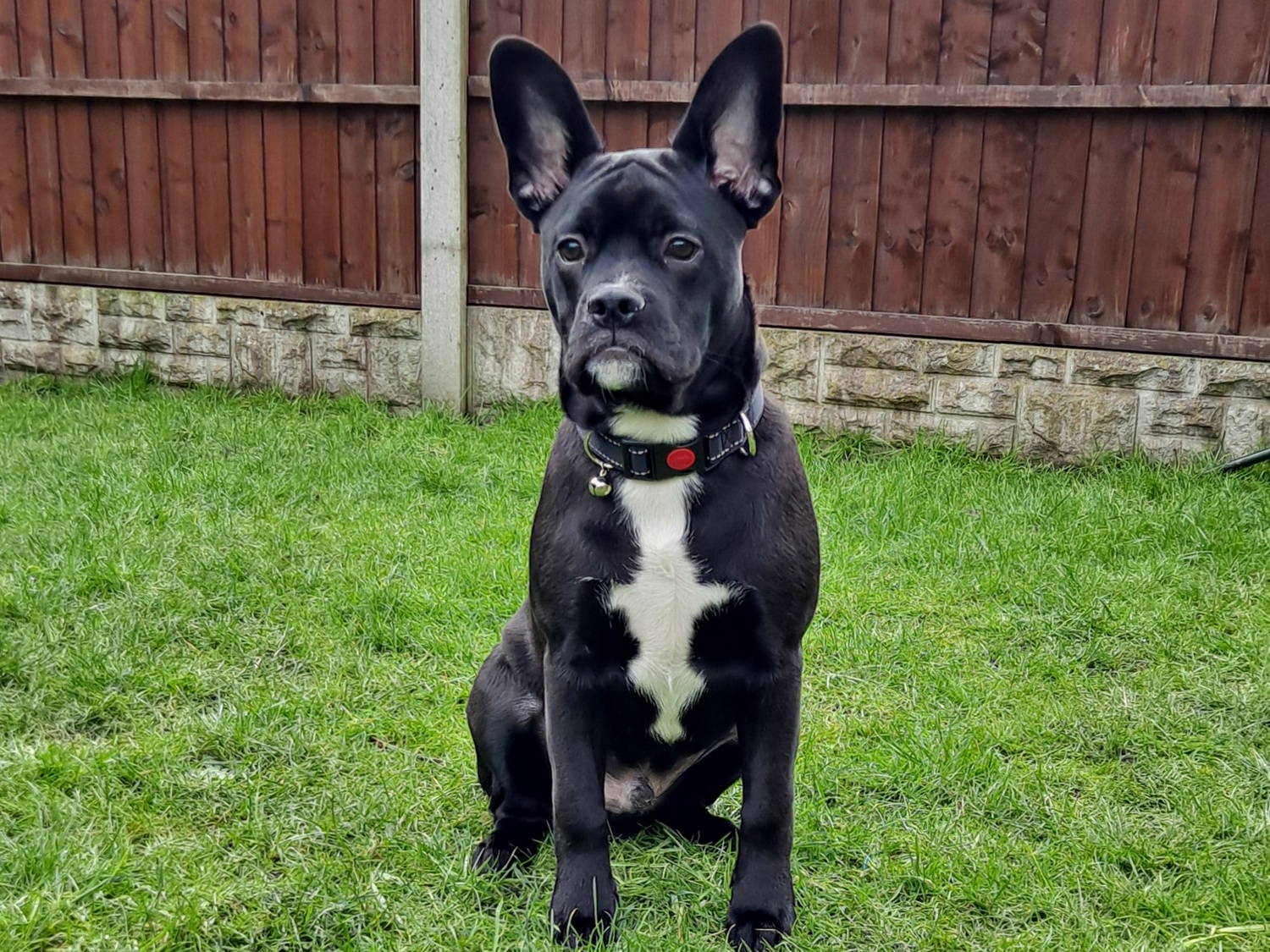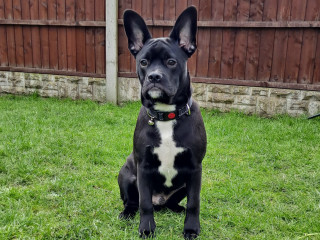 Fearing it may prevent Brock from breathing, Lynda, from Oldbury, West Midlands, phoned her son-in-law and together they rushed Brock to the Vets Now pet emergency clinic in Birmingham, where staff admitted him straightaway.
In many cases involving 'foreign objects' like this, surgery is needed to remove the obstruction.
But veterinary surgeon Lynne Faulconbridge was hopeful Brock would bring the Scotty Dog back up if she quickly induced sickness.
Her plan worked perfectly and, thankfully, before long Brock was well enough to go home.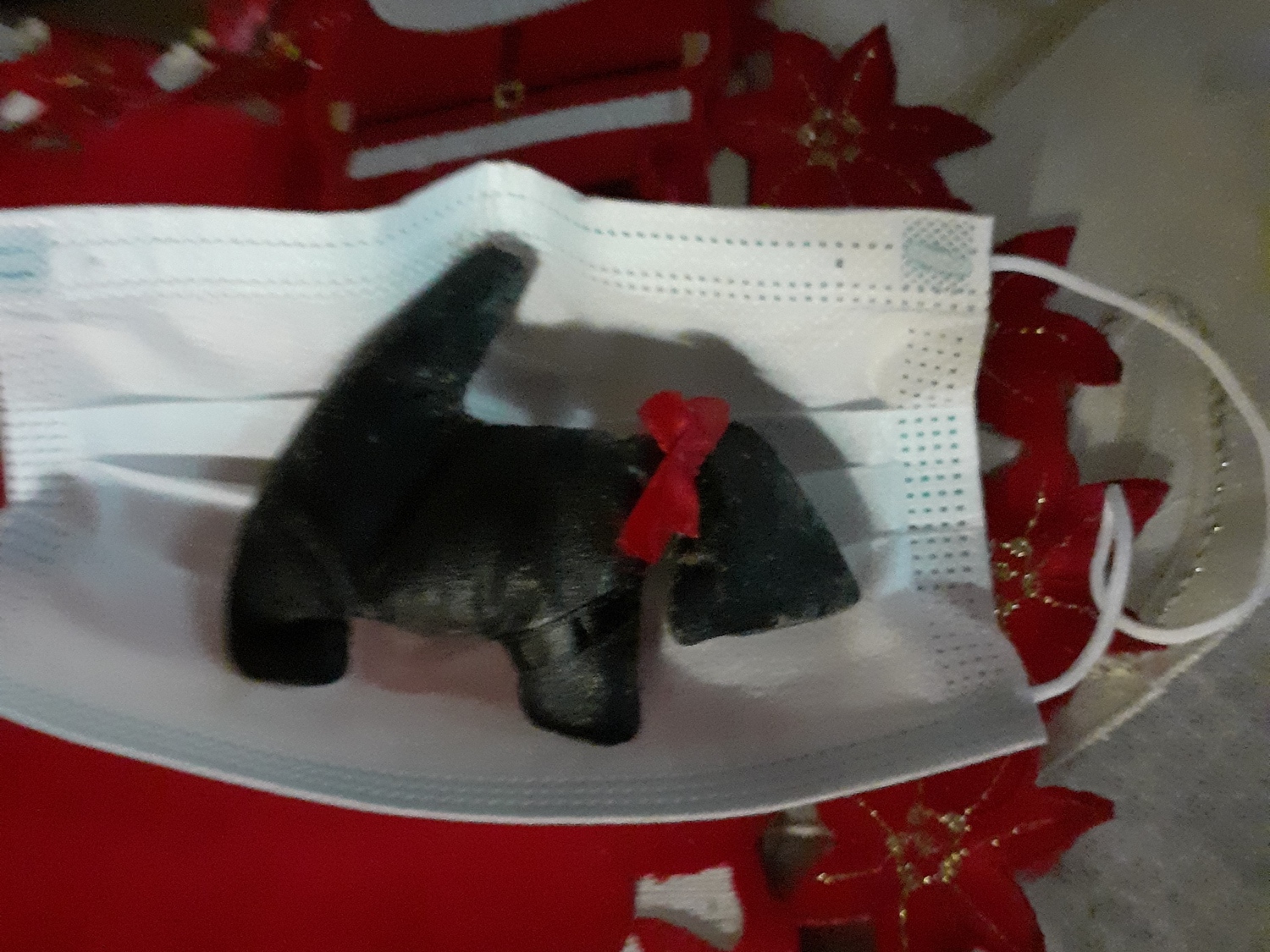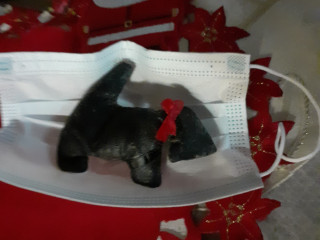 Lynda said: "My last dog died and I was so upset that I just couldn't bear anything to happen to Brock. I actually always thought I wouldn't get another dog – but then lockdown came along and I thought I could do with the company.
"My grandson is mad about wrestling – and it was his idea to call him Brock.
"Brock's always up to mischief and when he came running past me with the Scottie Dog I thought, 'Here we go again, what's he got now?'.
"I'm used to taking things off him and I tried grab it but Brock obviously had other ideas and managed to swallow the whole thing."
Vet Lynne said Brock's unusually long face — a result of him being part Staffordshire bull terrier — meant he was less at risk than flat-faced dogs.
She explained: "Normally when you induce vomiting in a brachycephalic breed, such as a French bulldog, there is a real danger of aspiration.
"But Brock's long face and clear airways meant the risks weren't as high so we discussed the treatment plan with his owners and agreed to go forward with it.
"It was certainly a far more preferable option to surgery which carries its own risks. I'm glad to hear he's now back to his normal self as it was clear he was a real character."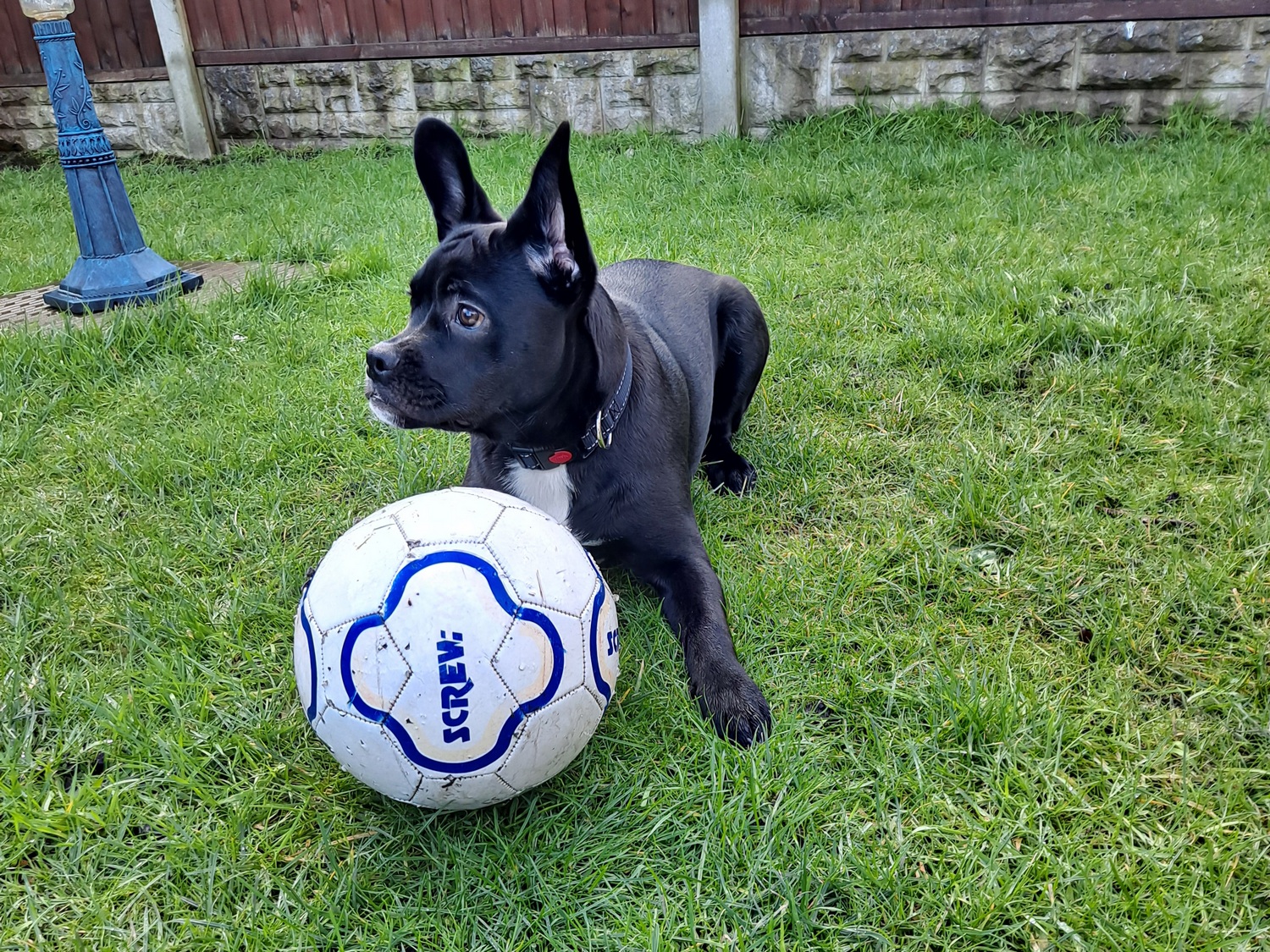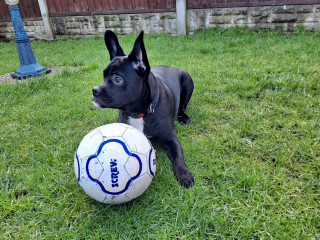 The Vets Now clinic in Birmingham — where Brock received treatment — is one of more than 60 Vets Now clinics and pet emergency hospitals across the UK that are open through the night, seven-days-a-week, and day and night on weekends and bank holidays, to treat any pet emergencies that may occur.
All of Vets Now's premises always have a vet and vet nurse on site.
Vets Now also offer an online video consultation service to make professional veterinary advice more easily available.
While the service is not suitable for life-threatening emergencies, our experienced vets are available to discuss any worries or concerns pet owners might have.
If a pet needs an in-person follow-up appointment at any vet practice, Vets Now will refund the online consultation fee, so owners never pay twice.