Cross-breed Molly in agony after she ate chicken bone
A dog needed emergency veterinary treatment after eating a discarded chicken carcass while out for a walk.
Three-year-old Molly, a rescue dog, was being walked in Sleaford, Lincolnshire, when she spotted the food on the ground.
Molly swallowed the chicken before anyone could stop her — and the chicken bone splintered before getting lodged in her throat.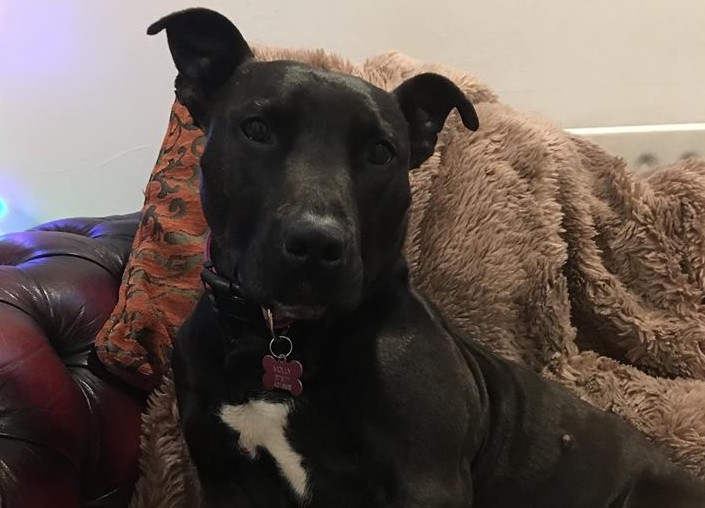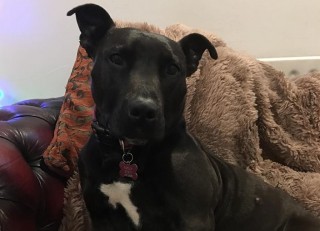 Her owner, Emily Jo Scriminger, said the incident occurred when her dad took Molly out for a walk on Christmas Day.
She added: "Molly got a bit of leftover chicken that was on the ground and my dad thought he had pulled her away in time.
"She was not herself — she was screaming in pain and we could see the chicken bone sticking out, but it was not able to come out."
As it was a public holiday, Emily drove Molly 20 Miles to Vets Now in Lincoln where she received emergency treatment for her injuries.
"We called all the vets in Sleaford but no one was open, so we drove to Vets Now Lincoln to have it removed," Emily explained.
Thankfully, the emergency clinicians at Vets Now were able to remove the chicken bone, which had splintered, without surgery.
Emily said: "It took until the evening for her to want a bit of food — it was over 12 hours before she ate anything. She has looked so sad ever since it happened.
"My mum was devastated, everything bad that has happened to Molly has been done by people whether it's abuse or laziness. She is a rescue dog and spent a year in kennels. They think she was abused. She is scared of fast motions."
Emily added: "This latest incident is down to someone else's carelessness. My dad blames himself as he feels he wasn't able to pull her away in time.
"I'm really angry with those who left the chicken, they probably didn't think of the consequences and didn't consider that they could injure an animal or affect someone. My family and my dog suffered. It's really not acceptable putting animals at risk."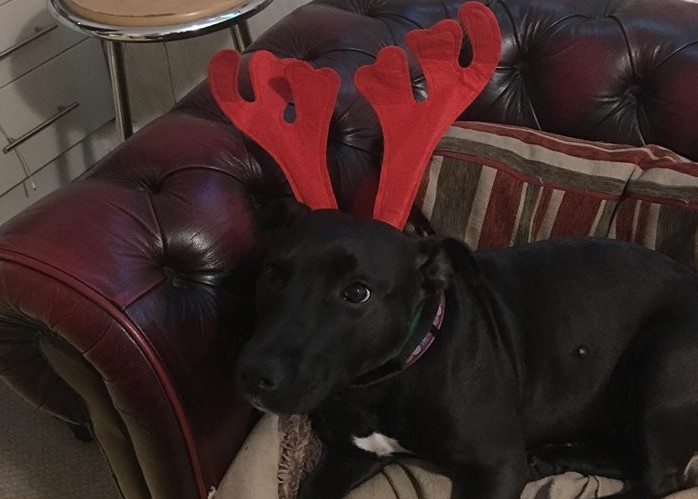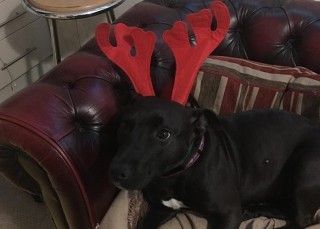 Emily is urging other dog owners to keep a close on their dog while out and about to avoid them picking up anything that may be dangerous.
Emma Panter, principal nurse manager at Vets Now in Lincoln, said cooked chicken bones are a common cause of injuries in dogs.
She added: "There are lots of human foods that are bad for dogs but cooked chicken is particularly dangerous because the bones can splinter and puncture the digestive tract.
"Molly's case was very unfortunate but it shows why people should be careful when discarding food like this."
The Vets Now clinic in Lincoln — where Molly received treatment — is one of more than 60 Vets Now clinics and pet emergency hospitals across the UK that are open through the night, seven-days-a-week, and day and night on weekends and bank holidays, to treat any pet emergencies that may occur.
All of Vets Now's out-of-hours clinics and 24/7 hospitals have a vet and vet nurse on site at all times.
We also recently launched an online video consultation service to make professional veterinary advice more easily available.
While the service is not suitable for life-threatening emergencies like Molly's, their experienced vets are available to discuss any worries or concerns pet owners might have.
If a pet needs to be treated at Vets Now, pet owners are refunded the online consultation fee.