Maisie's story demonstrates the dangers of using DIY grooming tools
Vets are warning dog owners to take care when home grooming their pets during the current coronavirus crisis.
Dog grooming has been one of the high street's booming businesses with thousands of new salons opening in the past five years.
But due to lockdown restrictions, many dog owners have resorted to giving their pets DIY trims at home.
Unfortunately, this has led to a big increase in emergency cases involving people who have sliced chunks out of their pets with scissors.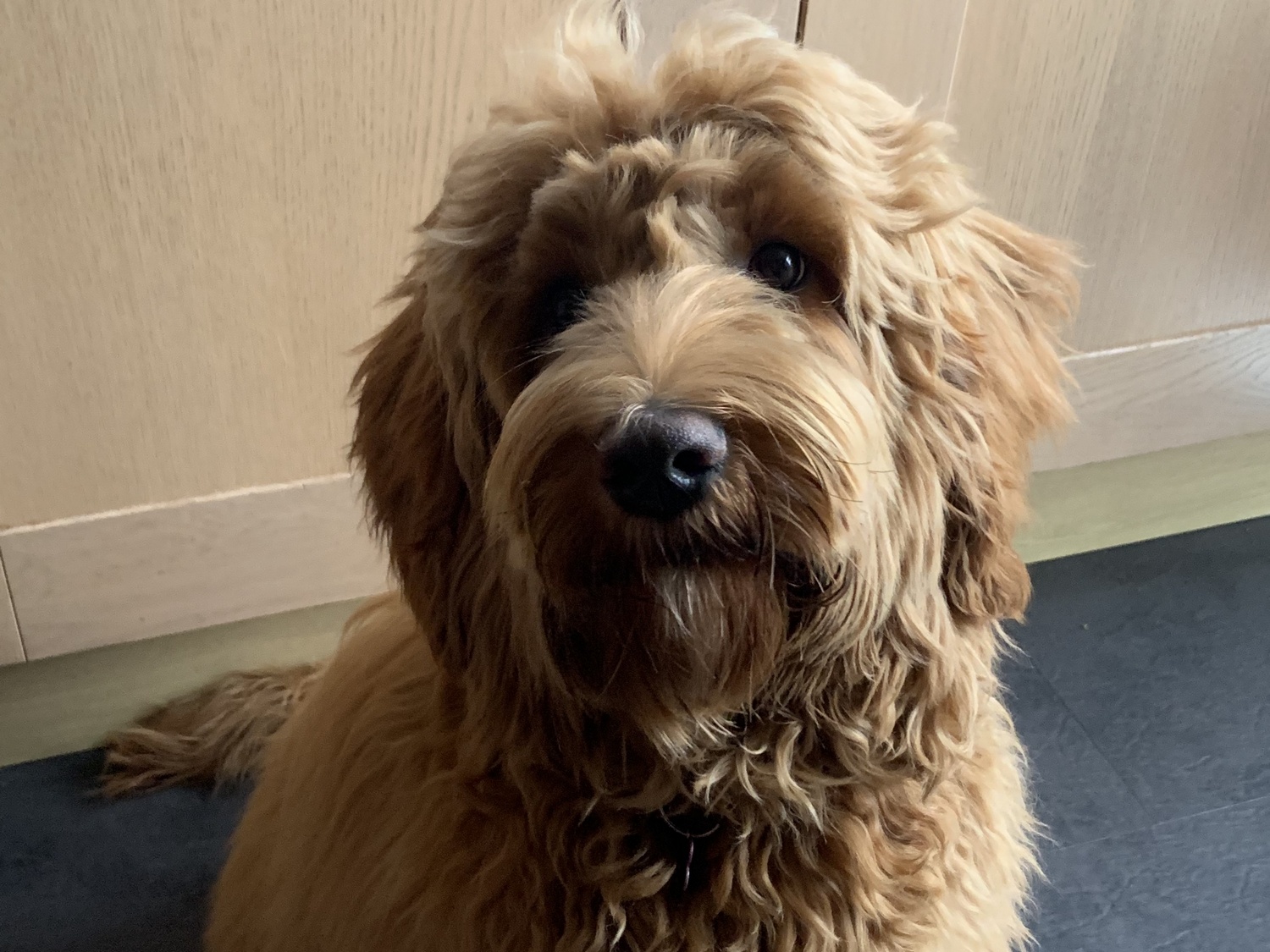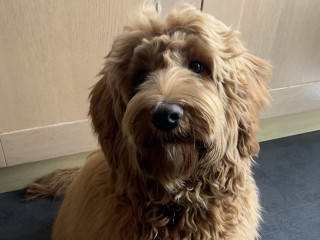 Labradoodle owner Emma Gibb, from Glasgow, was trying a quick tidy up of puppy Maisie when disaster struck.
"She had been booked into our local salon the very day the lockdown started and it had to close," said Emma, 28.
"As it had been a few weeks since she had been, she was in need of some care as her hair was starting to totally cover her eyes and her nails were very long."
Emma had bought some grooming tools, including rounded-ended scissors, when she got Maisie last summer but hadn't had to use them.
A cautious trim around the eyes was successful, but she was just clipping the final paw when she somehow managed to nick the quick.
"I still don't know how it happened as I hardly took anything off," said Emma. "But suddenly she yelped and it began bleeding badly.
"I couldn't believe the amount of blood from something I could barely see. It was all over the kitchen floor and the bathroom floor and even the walls when I took her in there.
"I was applying pressure to the wound, but it just didn't seem to want to stop and went on for at least half an hour."
After seeking emergency advice from Vets Now in Glasgow, the flow finally eased and then thankfully stopped.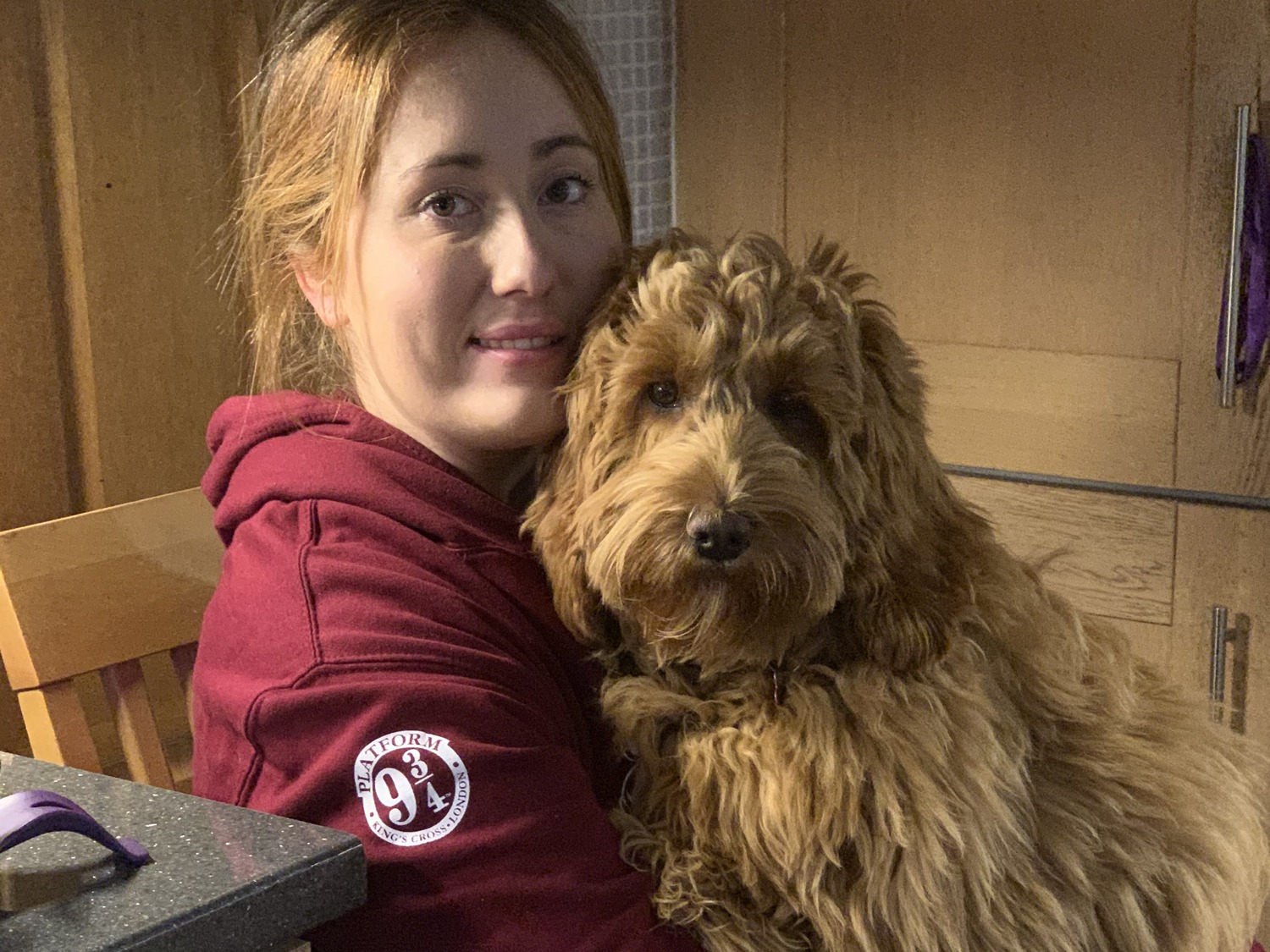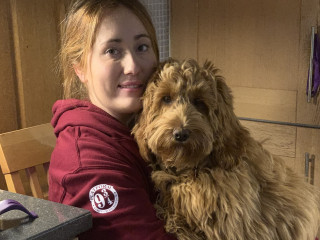 You might also be interested in:
Many owners, faced with weeks without their pets being professionally trimmed, are looking at trying their hand at home grooming.
For certain breeds, grooming is essential for a dog's welfare, and some need to have hair trimmed away – from their eyes or ears for instance – for health reasons.
Professional groomers are trained in trimming pets and have products to stop any bleeding, but it's not something on hand for most owners.
Now, with fears that such mishaps may become more common, vets are issuing helpful advice to pet owners.
Laura Playforth, professional standards director at pet emergency service Vets Now, said: "Grooming isn't just about preventing your dog's coat from getting matted or removing old hair and dirt, it also helps stimulate the natural oils in the skin.
"On top of that, it provides the perfect opportunity to check for any unusual lumps or bumps, signs of ticks or fleas as well as claw length.
"For many short-haired breeds, grooming may only be needed once a week but in long-coated dogs, daily grooming is required, while clipping is recommended once every four to 12 weeks.
"If you are cutting with scissors ensure you pick up the hair away from the skin and can have clear sight of what you are cutting. It may help to use the fingers of the other hand as a barrier.
"Thankfully, your dog's nails shouldn't need to be clipped often as their claws wear down naturally if they're regularly walked on pavements and roads. Overgrown nails are more likely if the dog is lame or arthritic as this shifts weight-bearing."
Our pet emergency hospital in Glasgow — where Maisie received treatment — is one of more than 60 Vets Now clinics and pet emergency hospitals across the UK that are open through the night, seven-days-a-week, and day and night on weekends and bank holidays, to treat any pet emergencies that may occur.
We also offer an online video consultation service to make professional veterinary advice more easily available.
While the service is not suitable for life-threatening emergencies, our experienced vets are available to discuss any worries or concerns pet owners might have.
If a pet needs an in-person follow-up appointment at any vet practice, Vets Now will refund the online consultation fee, so owners never pay twice.