Pet owner expresses fury over 'despicable' act
A pet owner has warned others to be on their guard amid fears her dog was "deliberately poisoned" while in the park.
Five-year-old Aida was on her morning walk when she came across a huge five-kilo mound of raisins, which can cause kidney failure in dogs.
Shockingly, the dried fruit was piled behind a tree in an isolated dog-run area.
Scenting an unexpected snack, innocent and trusting German shorthaired pointer Aida duly lolloped over and immediately set about wolfing down the raisins.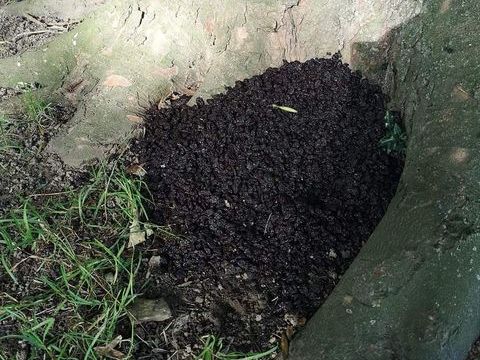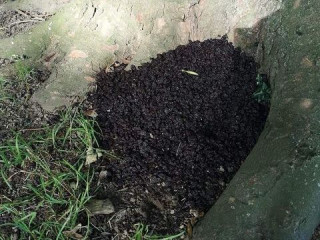 Aida is owned by student nurse Beth White and her partner Dan Quinn, from Sheffield.
Beth said: "On the morning it happened, Dan caught up quickly with Aida afterwards and steered her and our springer spaniel Isla away from the tree.
"Aida seemed okay after but at 2am the next morning I was woken up by poor Aida being really badly sick. It was an awful sound. You could tell she was in real pain.
"Raisins were very visible and we did some google searching and realised then that we needed help urgently.
"You just would never know that something as apparently innocuous as raisins could be such a threat to your pet's life. It's really horrifying."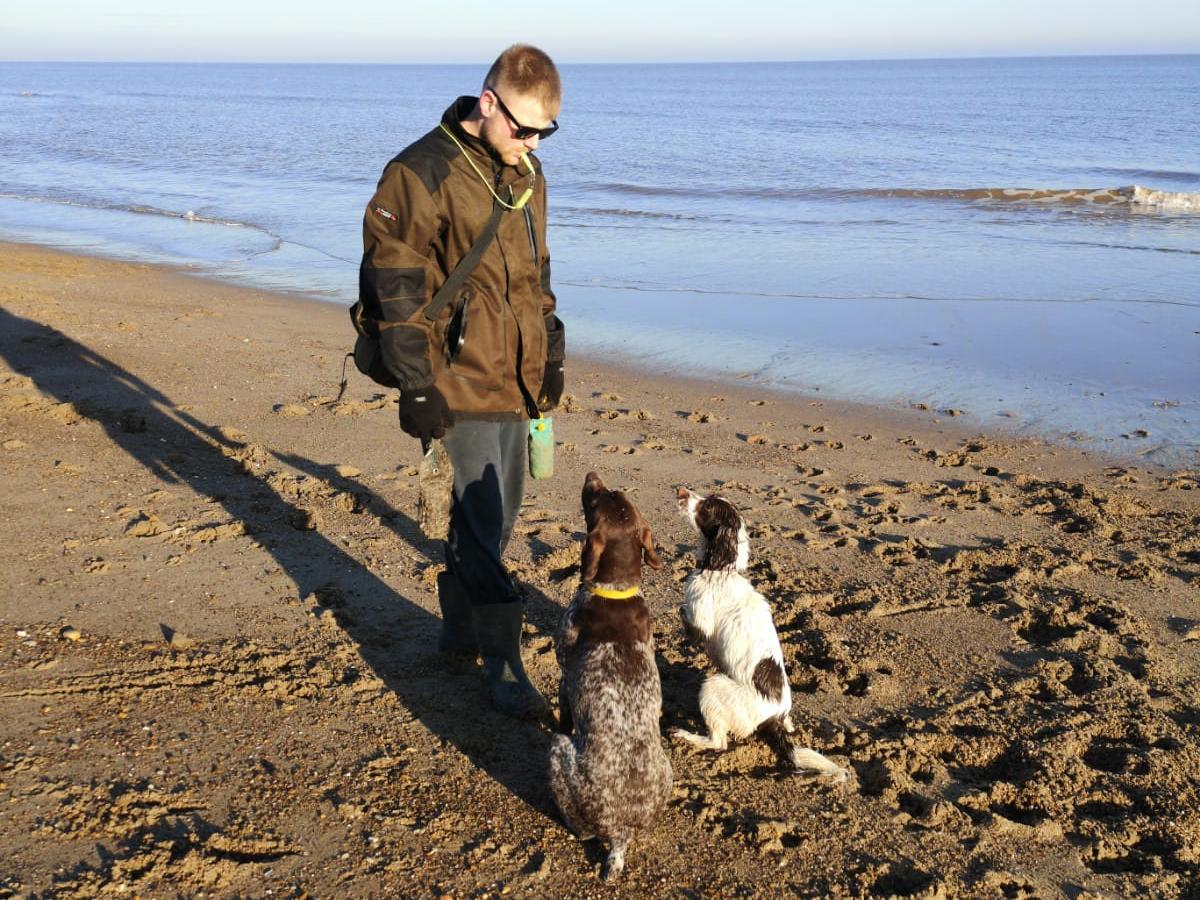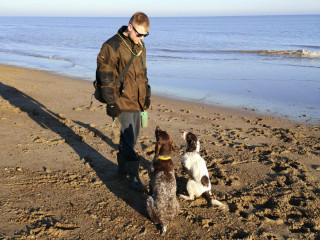 Beth, 24, rang our pet emergency clinic in Sheffield where staff immediately started making plans to admit Aida.
The minute she arrived, our staff sedated her, administered charcoal tablets to empty her stomach and put her on a drip to make sure she took on fluids.
Meanwhile, horrified by the thought that another dog might fall foul of the same cruel attempt to cause harm, Beth and Dan went back to the scene in Sheffield's Greenhill Park to scoop up as many of the raisins as possible.
Beth said: "It was totally dark and we were doing it by torchlight – but we just didn't want anyone else's dog to suffer."
At dawn they went back to park to get the rest of the raisins – and took photos of the pile that remained.
Meanwhile, to their relief, brave Aida was on the mend.
And later that day, a woozy-looking Aida was well enough to come home to be reunited with two-year-old Isla and her favourite toy, a cuddly elephant named Daft Trunk after the iconic French dance act Daft Punk.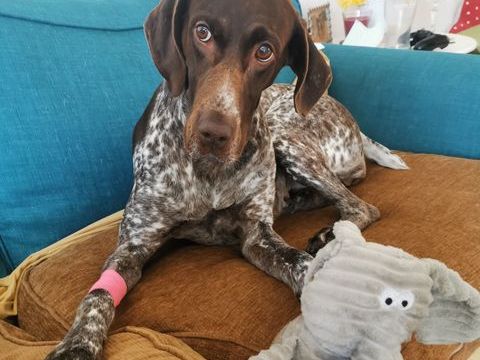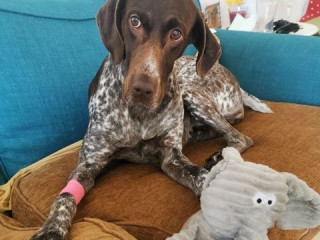 Beth said: "Aida is the kindest, most loving and good-natured dog you could ever meet and how anyone could intentionally try to cause harm like this is impossible to understand.
"There's just no credible explanation for five big bags of raisins at the foot of a tree in a dog-run section of the park other than someone trying to hurt dogs.
"Luckily, they didn't succeed.
"But we've reported this to the police and we've since found out from other dog owners in the area that someone has previously put poisoned sausages down in the park. Who could be that nasty?"
Beth added: "The staff at Vets Now were brilliant – they were really kind to us as the owners as well as to Aida. We're so relieved they were there when we needed them."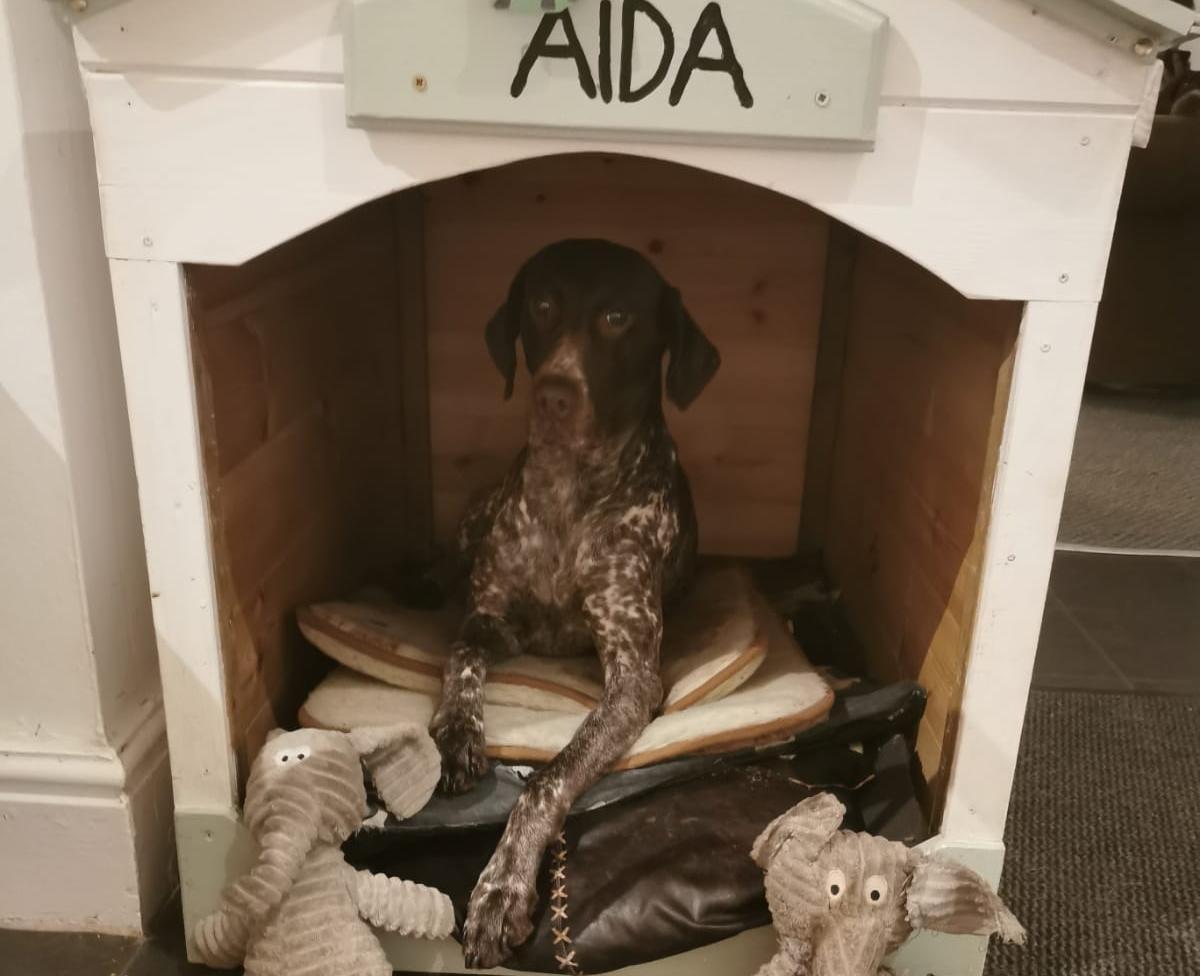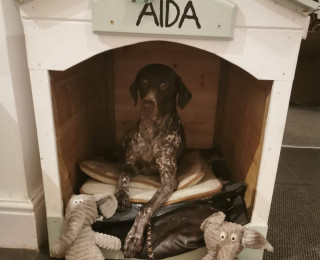 Dave Hollinshead, senior emergency vet at Vets Now in Sheffield, said Aida had a lucky escape given how many raisins she ate.
He explained: "Aida was bright when she was brought into Vets Now and we did consider that she's simply not sensitive to raisin toxicity, which can be fatal in some dogs but not others.
"But we couldn't rule this out, so we gave her fluids and activated charcoal to absorb the toxins, and then monitored her closely overnight.
"It's worth highlighting that ingesting just one raisin can be potentially serious for dogs so her owners did the right thing in getting urgent help and cleaning up the hazard.
"It's horrendous to think someone might have done this deliberately and we're so pleased to hear Aida's made a full recovery."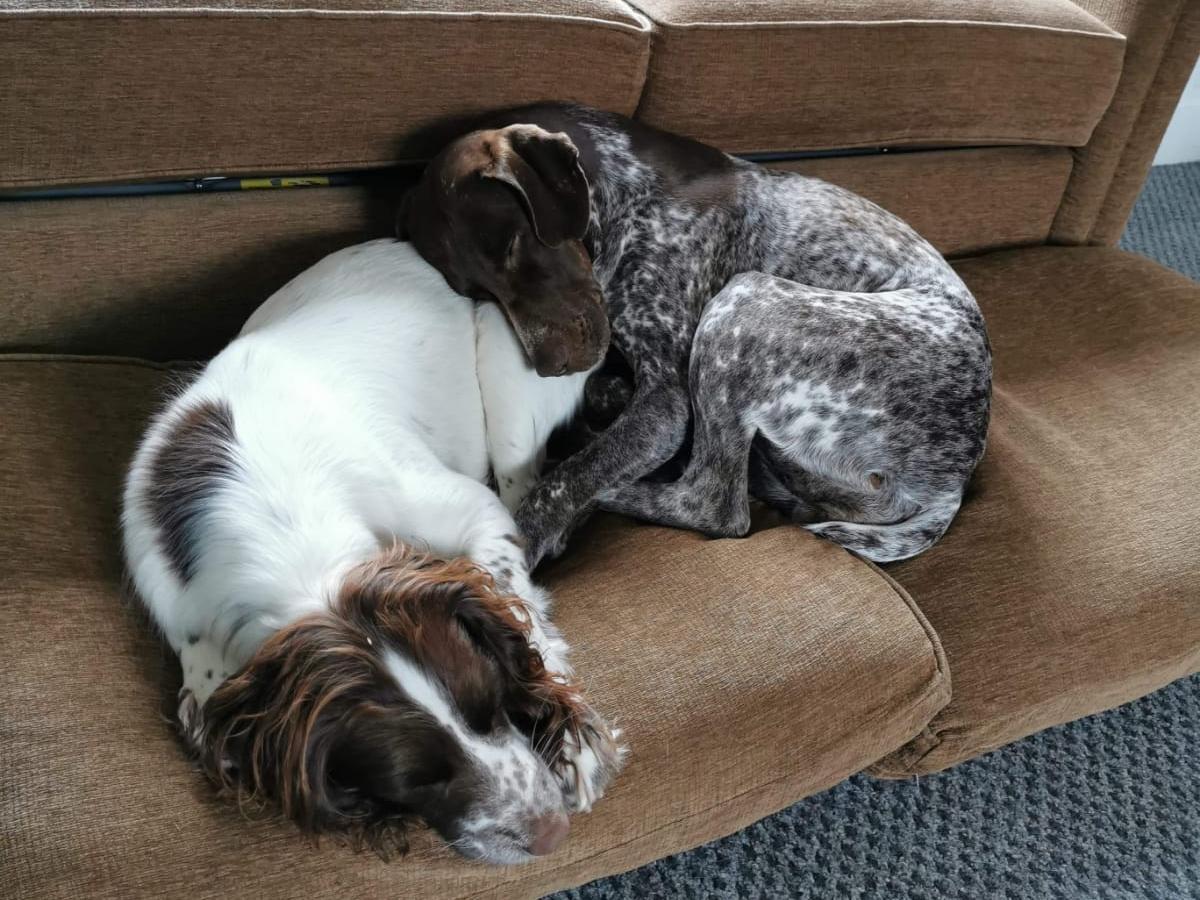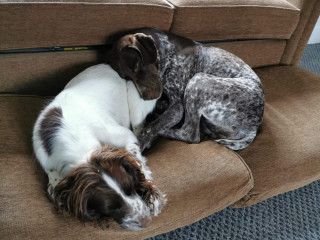 The Vets Now clinic in Sheffield — where Aida received treatment — is one of a nationwide network of Vets Now clinics and pet emergency hospitals that are open through the night, seven-days-a-week, and day and night on weekends and bank holidays, to treat any pet emergencies that may occur.
All of Vets Now's out-of-hours clinics and 24/7 hospitals have a vet and vet nurse on site at all times.
Vets Now has also recently launched an online video consultation service to make professional veterinary advice more easily available.
While the service is not suitable for life-threatening emergencies like Aida's, their experienced vets are available to discuss any worries or concerns pet owners might have.
If a pet needs to be treated at Vets Now, pet owners are refunded the online consultation fee.