At the start of every new season, I convince myself that I am the most excited I've ever been to plan new outfits and shop for a few new pieces to add to my wardrobe. After some consideration, however, I think I definitely get the most excited to start shopping for and wearing spring clothes. It just feels like a new beginning after a long and dreary winter, and I get so delighted to trade in a boring black parka and snow boots for light jackets and fun colors. 
When it comes to spring fashion, you might find yourself defaulting to floral prints. But as our queen Miranda Priestly once said: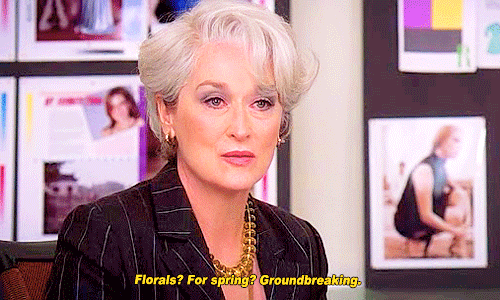 So whether florals just aren't your thing or you want to switch things up this year, there are a lot of ways to dress for the spring season without relying on floral print. Some of the year's biggest trends—like bright colors, knitwear, monochrome, and twee-inspired fashion—are absolutely perfect for the spring season. If you're looking to branch out from typical spring fashion, try wearing one of these six things instead.
1. The season's hottest colors
Since the beginning of the year, trend forecasters and TikTokers alike have been calling out all of the bright color we're seeing in 2022. Although wearing color might be foreign for some of us, the gorgeous green, blue, and purple hues that are reigning supreme right now are easy to wear and will instantly get you into the seasonal spirit. 
Eloquii
One Button Blazer
2. An alternative print
Who says that the only pattern that screams spring is floral? This year's spring fashion pieces have no shortage of fun, gorgeous, non-floral patterns—including everything from paisley to geometric to abstract. You can still wear a unique statement piece without defaulting to a floral print.
Eloquii
Halter Maxi Dress
English Factory
Plaid Midi Dress
3. Lightweight knits
Spring is a transitional season, so there will no doubt be some days that are still pretty chilly. If you want to transition your sweater collection from winter to spring, trading out your chunky knits for more lightweight pieces in lighter tones is the perfect way to do so. Plus, I'm not sure if there's anything as chic as a pair of rib-knit pants right now.
Banana Republic
Ribbed Wide-Leg Pants
Abercrombie
Tank & Cardigan Set
Everlane
Crewneck Sweater
4. A Bridgerton-inspired top
Season two of Bridgerton comes out on March 25, so there's no doubt that its fashion will take center stage once again. The show's release date is perfectly fitting, because no one's fashion sense screams "spring" more than Daphne Bridgerton herself. We'll definitely be pulling some of the puff sleeves, ultra-feminine touches, ruffles, and collars into our personal wardrobes. 
Eloquii
Organza Sleeve Top
Abercrombie
Puff Sleeve Top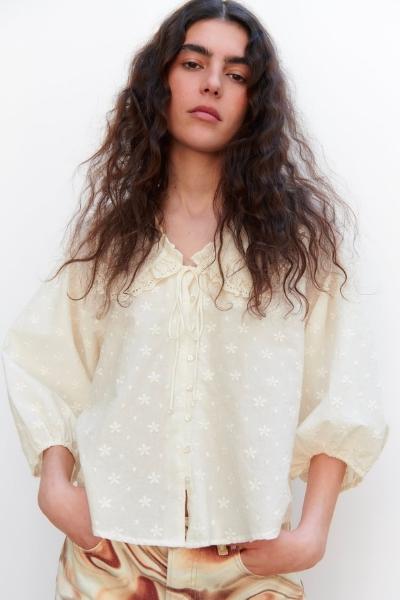 Mango
Babydoll Collar Blouse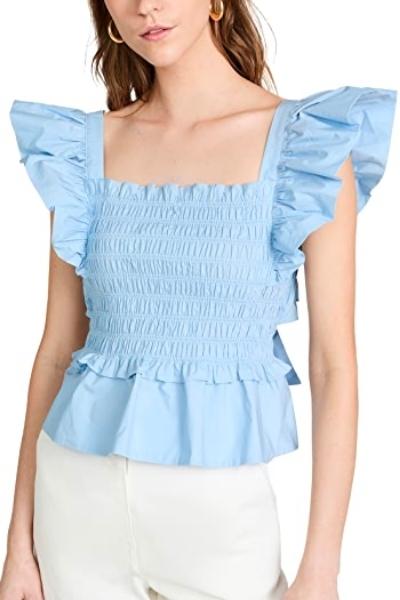 5. All white everything
I've been searching Pinterest, lusting after spring outfits as winter drags on, for months now—and the one thing that I have pinned to my style inspo board more than anything else is all white and cream outfits. A monochrome look is always chic, but an all-white one is ideal for spring. Plus, this type of outfit gives major "that girl" vibes.
Abercrombie
Oversized Button-Up
Banana Republic
Ribbed-Knit Dress
Good American
Fleece Shirt Jacket
6. The perfect spring jacket
One of my absolute favorite aspects of spring fashion is all of the gorgeous jackets. I personally love nothing more than topping off an outfit with a jacket I love, and spring is the perfect time to do so. Whether you're into classic silhouettes or trendier tones, there's a spring jacket out there that would make an excellent addition to your wardrobe.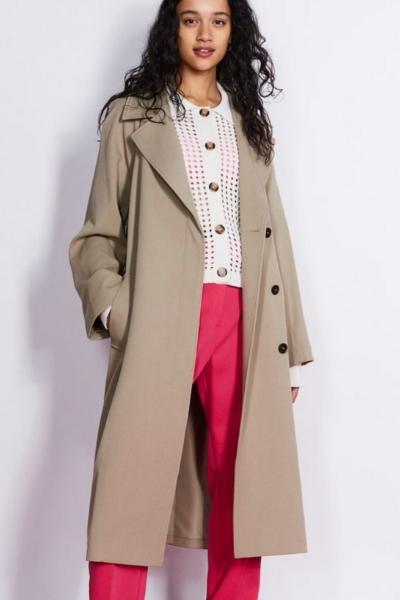 Forever 21
Quilted Zip-Up Jacket
Madewell
Oversized Chore Jacket
H&M
Oversized Twill Shacket