Badly injured Cockapoo needed extensive veterinary treatment after suffering severe injuries
A retractable dog lead was blamed for a road accident which left a cockapoo with life-threatening injuries.
Matthew Ferguson's dog Freddie was on the brink of death after being hit by a taxi while trying to cross the road during a walk.
Only the expertise of veterinary staff at our pet emergency hospital in Glasgow kept him alive.
Following the horrendous incident, Matthew took to social media to warn other dog owners about the risks of extendable, or retractable, leads.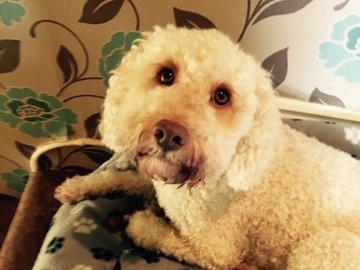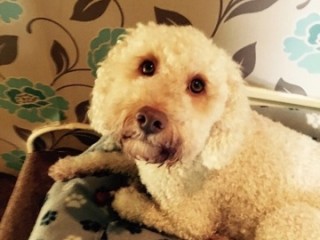 He said: "There were many factors in Freddie's accident but I have to say that if he hadn't been on a retractable lead it wouldn't have happened.
"We were only about 250 yards from home and crossing the road. Freddie was about two metres in front of me and before I knew it a black cab had come around the corner and pretty much wiped him out.
"I binned the extendable lead — it presented too much of a risk."
And he added: "I'd also urge pet owners to check they have adequate insurance. Our policy paid out up to £4,000 but the bill was significantly more than this due to the number of days Freddie was in hospital and the level of specialist treatment he required."
Matthew, of Kilmarnock, East Ayrshire, quickly realised four-year-old Freddie wouldn't survive without urgent emergency veterinary care. He contacted Vets Now and Freddie was rushed to our pet emergency hospital in Glasgow.
The full extent of his injuries became apparent at the hospital. He had several fractures to his pelvis, a colon perforation which resulted in a septic abdomen, and kidney damage, with internal bleeding adding to his problems.
Freddie underwent two major operations — the first to urgently address the septic abdomen and following several days of recovery he was under the knife again to mend his pelvic injuries.
Eventually after 10 days of intensive care — with Matthew visiting almost every day — Freddie was able to walk again unaided and was allowed home.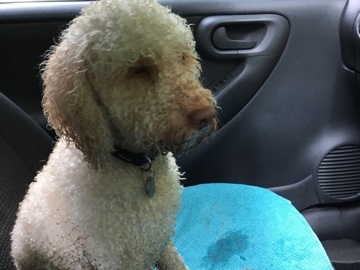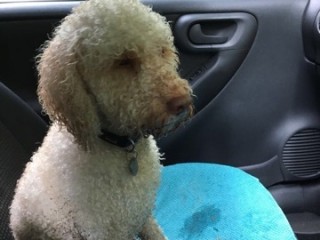 Other articles on this topic:
All the staff at Vets Now in Glasgow were delighted to see him pull through from his ordeal.
Freddie's injuries were extensive and far from straightforward. Our vet's first challenge was to stabilise him and then operate on the colon perforation as this was the most critical and life-threatening of his injuries.
But he also required significant surgery on his pelvis as well as other intensive treatment.
Laura Playforth, Vets Now's professional standards director, said extendable leads are often viewed as a good way to give dogs a little freedom while keeping them safe and under control.
But she warned: "In reality, these leads can be dangerous if not used in the right circumstances and, as Freddie's case so horrifically demonstrates, they can lead to serious injuries in dogs. They are so long — often up to 30ft — it's often impossible for owners who use them to guarantee their dog's safety.
"They are particularly risky when walking your dog by the road — if the lead is extended more than arm's length from your body it's highly likely they could get onto the road before you could stop them. They are increasingly popular and it worries me to see so many dogs at real risk of life-threatening injury."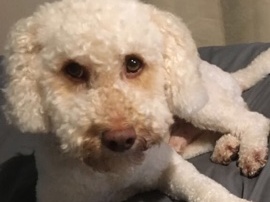 "In reality, these leads can be dangerous if not used in the right circumstances and, as Freddie's case so horrifically demonstrates, they can lead to serious injuries in dogs."

Laura Playforth Professional Standards Director
The Vets Now pet emergency hospital in Glasgow — where Freddie received treatment — is regarded as one of the finest facilities of its kind in the UK.
It's one of a network of Vets Now out-of-hours clinics and 24/7 hospitals that are open seven-days-a-week to treat any pet emergencies that may occur.
All of Vets Now's clinics and hospitals have a vet and vet nurse on-site at all times.
Vets Now also offer an online video consultation service to make professional veterinary advice more easily available.
While the service is not suitable for life-threatening emergencies, our experienced vets are available to discuss any worries or concerns pet owners might have.
If your pet needs an in-person follow-up appointment at any vet practice, we will refund the online consultation fee, so you never pay twice.