When new trends start becoming popular, it can be hard to gauge whether or not it's worth hopping on the bandwagon. Will it be something that sticks around, or will it be old news by the time our online order arrives on our doorstep? 
Give us a crystal ball and call us your wardrobe fortune tellers because after lots of research and with a little bit of gut instinct, we've mapped out exactly that: which trendy pieces you should invest in this year versus which ones you can save a little bit of your hard-earned cash on. Not every trendy piece requires making an investment-level purchase on, but when it's something that's going to be around for years to come, it's a different story. 
These are the trends worth adding to your closet this season, and which are going to be around a lot longer than just that:
Invest: Chelsea Boots
Last year, chunky combat boots were all the rage, and this year we're seeing a slight variation on the trend with chunkier chelsea boots being the shoe of the year. If you play your cards right, the version of these could be an edgy staple in your wardrobe for years to come.
Madewell
Ivy Chelsea Boot
Sam Edelman
Laguna Chelsea Boot
Madewell
Ivy Chelsea Boot
ASOS
Wide Fit Alyssa Leather Chelsea Boots
KARL LAGERFELD
Pola Studded Chelsea Bootie
Save: A Sweater Vest
Of all the surprises 2020 has brought, one of the top is that we're actually excited to wear sweater vests. This is a trend that's probably going to come and go with the year, but that doesn't mean you can't enjoy it while it's here; get yourself an affordable one and layer it over a white button-up for a preppy twist on your classic cardigan look.
H&M
Rib-Knit Sweater Vest
H&M
Cable-Knit Sweater Vest
MANGO
Zip Front Knitted Tank
Invest: A Shearling Coat
Shearling is the fall piece that's almost more of a closet staple than a temporary trend, and as the years come and go, we see them come back again and again. If you're buying yourself one piece of outerwear, it should be a cozy, shearling coat that's going to last you for years to come.
Sanctuary
Faux Shearling Coat
Abercrombie & Fitch
Long Sherpa Coat
MANGO
Faux Shearling Lining Coat
J.Crew
Teddy Sherpa Topcoat
5 colors available
Plus sizes available
Save: Something Collared
Big, bold collars are the twist on tops that are conquering this fall, and whether you want yours to be ruffled or adorned with pearls, this is one that you can save on this year with a more affordable option.
H&M
Large-Collared Blouse
River Island
Sweater with Faux Pearl Collar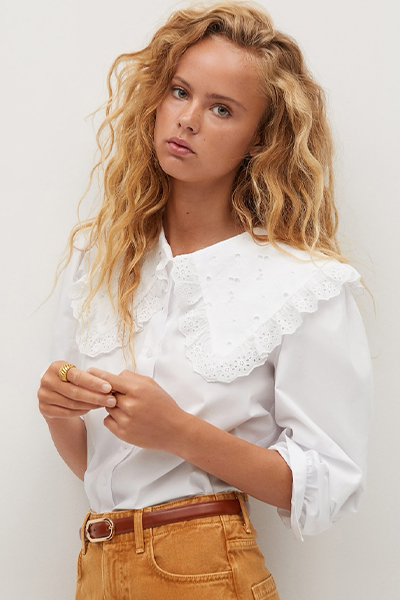 MANGO
Double Baby-Collar Shirt
H&M+
Large-Collared Blouse
Invest: Knee-High Boots
While knee-high boots are trendy this year, there really isn't a year that you can't wear them; they're a closet staple in and of themselves. You'll never regret having an amazing pair in your wardrobe, and this is something you should be getting wear out of far beyond 2020.
Vince Camuto
Derika Leather Boot
Sam Edelman
Davis Knee High Boot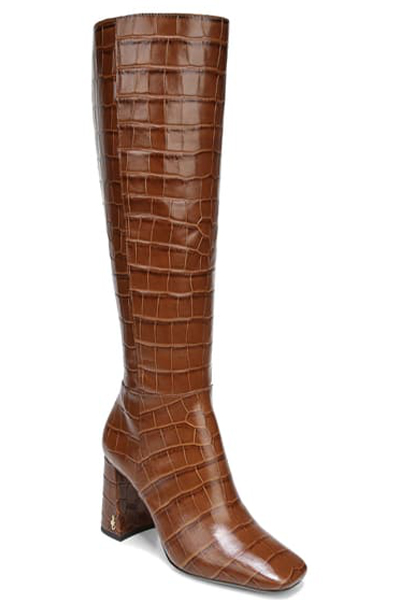 Sam Edelman
Kerby Knee High Boot
Save: A Shoulder Bag
Tiny shoulder bags have completely stolen this year's bag spotlight, and while you probably will be wearing yours for months to come, you just don't need to spend a ton of cash on one for it to be well-made and versatile. These affordable options will give you everything you need from them and more.
MANGO
Double Handle Baguette Bag
MANGO
Buckle Baguette Bag
French Connection
Quilted 90's Baguette Shoulder Bag
Invest: A Plaid Blazer
In the same vein as shearling coats, plaid blazers are the trend we just can't get rid of. This should be a piece you reach for year after year, and having one that you love is key to wanting to do that.
Madewell
Caldwell Double-Breasted Blazer
GAP
Double-Breasted Blazer
ELOQUII
Plaid Tie Front Blazer
Save: A Shacket
The shirt-jacket hybrid that we've been living in this year is a fun, more masculine piece to add to your wardrobe, but the majority of them don't cost an arm and a leg. With just about every color, texture, and pattern under the sun, you're sure to find one that you'll get a ton of use out of that doesn't break the bank.