Roxi left in a fix after mail 'meal' leaves her unable to open mouth
A loveable dog needed urgent emergency treatment after she got her teeth glued together while chewing on an Amazon parcel.
Scottish Terrier Roxi's saliva reacted with adhesive in the packaging and formed a cement-like paste which fused her jaw completely shut.
Now, as a result of the drama, emergency vets are warning pet owners to be on their guard when Christmas presents are delivered through doors this festive season.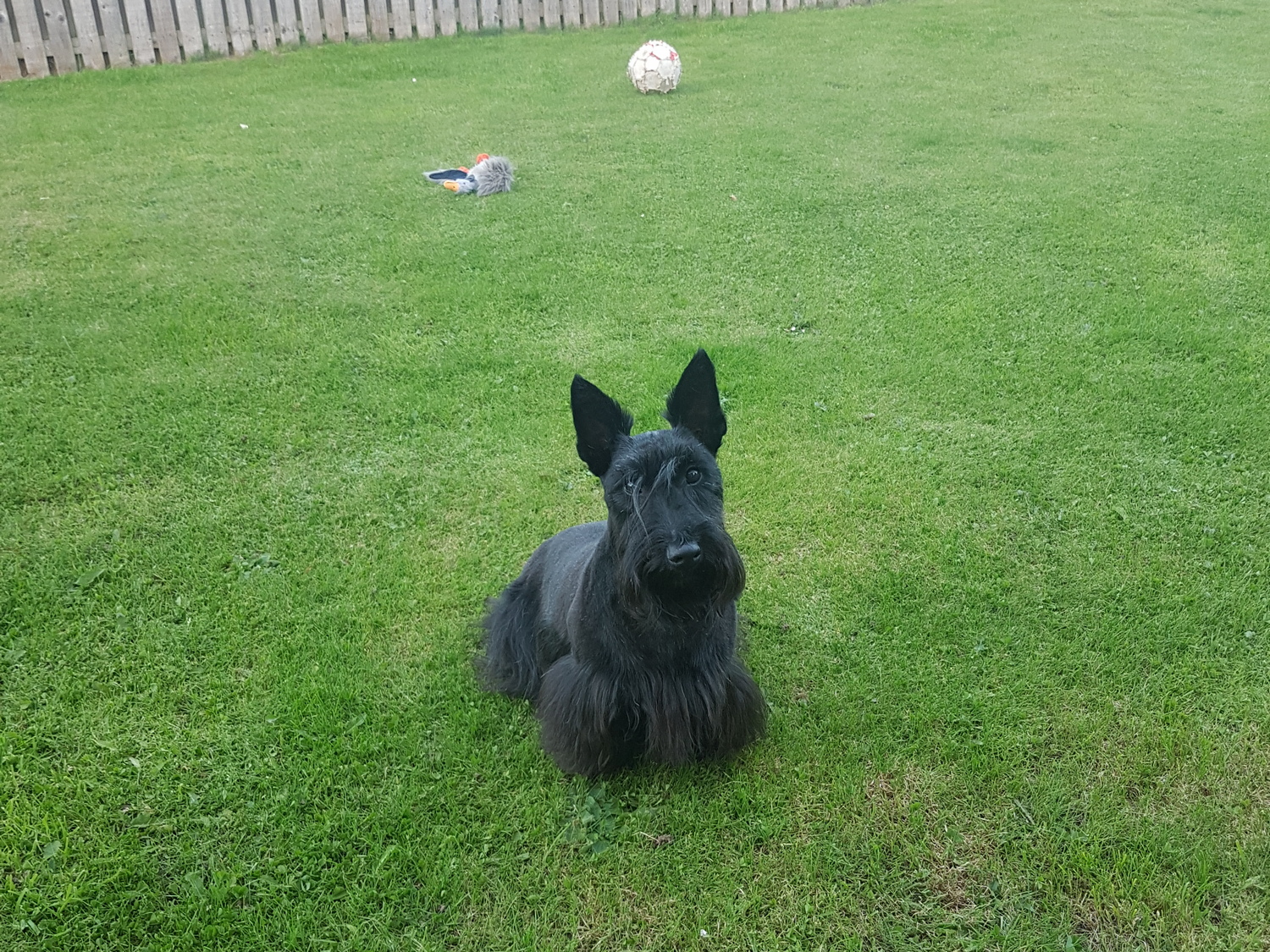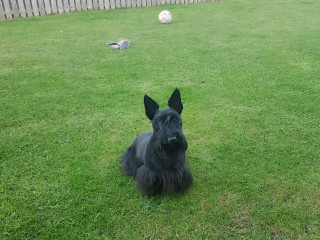 Roxi's worried owners Tam and Sharon Galloway told how they delicately tried to prise her mouth back open using a pair of chopsticks.
Then, when that failed, they tried the blunt end of a knife. But that didn't work either as the paste had set absolutely solid.
Fearing they might lose 10-year-old Roxi, they rang the Vets Now pet emergency clinic in Kirkcaldy, Fife, where the team advised she be brought in immediately.
With no time to lose in case her breathing was impacted, senior vet Shannon Thorell and senior nurse Nicola Moffatt got to work.
Shannon and Nicola sedated Roxi and hooked her up to an intravenous catheter just in case she had an adverse reaction to the sedatives.
Then, once she was sleeping, they painstakingly scraped and pulled away at the immovable cardboard using specialist tools.
Eventually, the packaging and glue gave way and Shannon was able to get Roxi's jaw back open.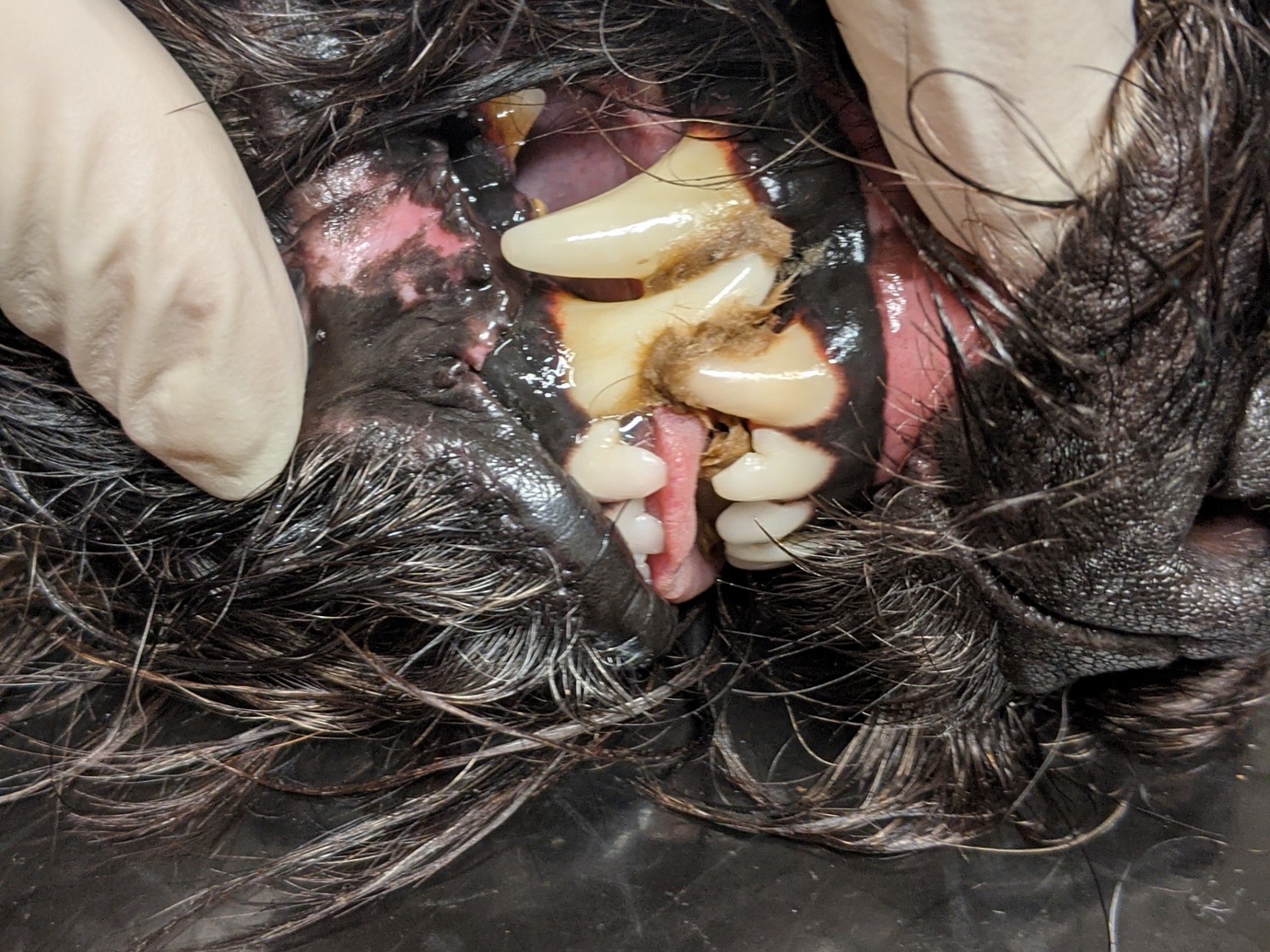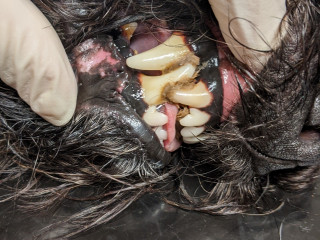 The drama, which happened on Sunday night, finished shortly before midnight, when a woozy Roxi was well enough to go back with Tam and Sharon to their home in Glenrothes.
Tam said: "Roxi is part of our family. She's our daughter Toni's dog really but we all look after her so it was just awful to see her like that.
"You wouldn't realise that a chewing a parcel could do so much damage to a dog – so it's really important to get the message out there that it can be very dangerous, as we've discovered!
"We wouldn't want any other dog owner to go through this – especially when everyone is going to be doing more online shopping this Christmas because of the restrictions.
"We're just really relieved we got her in for treatment when we did."
"You wouldn't realise that a chewing a parcel could do so much damage to a dog – so it's really important to get the message out there that it can be very dangerous."

Tam Galloway Roxi's owner
Shannon said: "Roxi is a lovely little character and we're so pleased she's recovered so well.
"It's not just parcel packaging that can have this effect on dogs. The same adhesive can be used in flyers, leaflets and the free magazines that sometimes come through the door.
"The adhesive reacts very, very quickly with a dog's saliva and before you know it, their jaw is totally stuck together like Roxi's.
"So dog owners please be wary when the postman or parcel courier calls – or you could end up in a very sticky situation like Tam and Sharon!"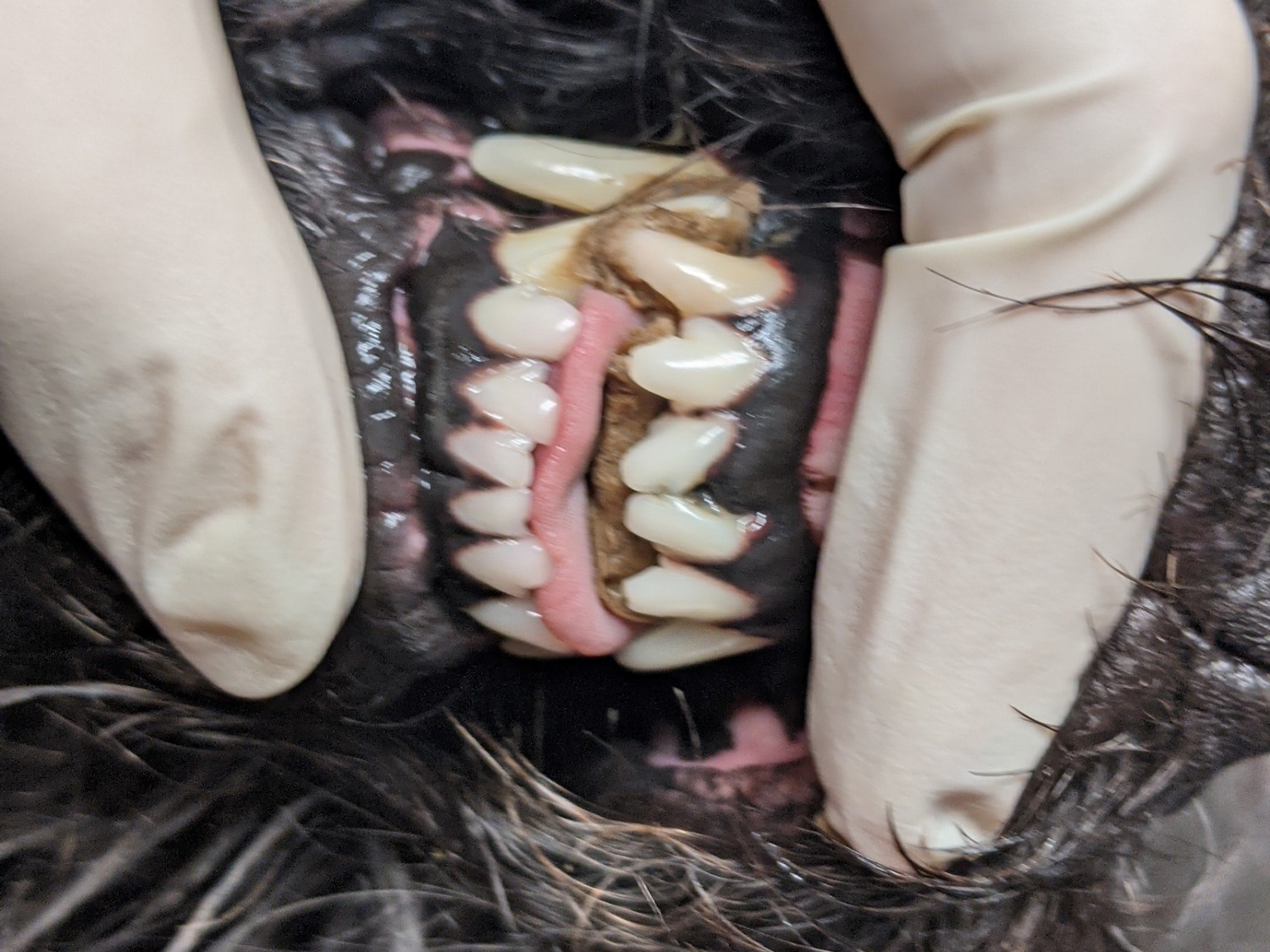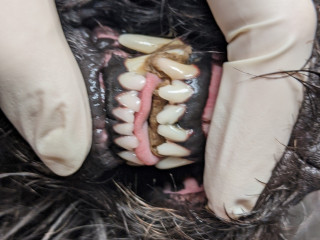 The Vets Now clinic in Kirkcaldy — where Roxi received treatment — is one of a nationwide network of Vets Now clinics and pet emergency hospitals that are open through the night, seven-days-a-week, and day and night on weekends and bank holidays, to treat any pet emergencies that may occur.
All of Vets Now's out-of-hours clinics and 24/7 hospitals have a vet and vet nurse on site at all times.
Vets Now also offer an online video consultation service to make professional veterinary advice more easily available.
While the service is not suitable for life-threatening emergencies, experienced vets are available to discuss any worries or concerns pet owners might have.
If a pet needs an in-person follow-up appointment at any vet practice, Vets Now will refund the online consultation fee, so owners never pay twice.